Our NATE certified technicians can help with your air conditioner installation and explain the proper maintenance plans in Greenville.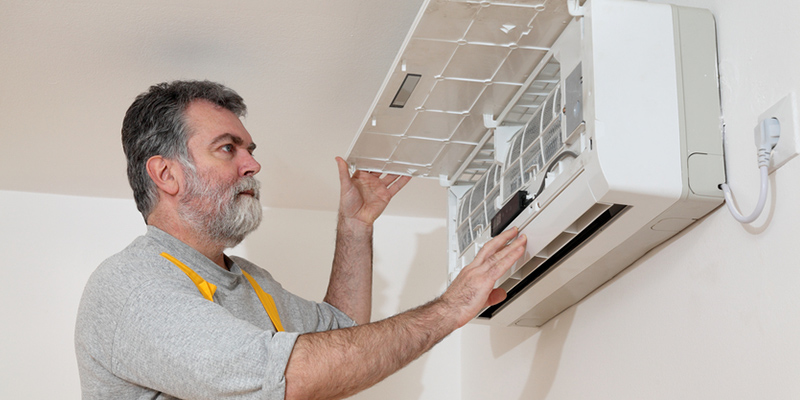 Has your air conditioner finally given up, and now you need new air conditioner installation? Don't worry! Our team at Air Kool Heat & Air has been providing quality services for homes in Greenville, South Carolina for over 30 years. We will assist you with your air conditioner installation, so you are comfortable all summer long.
Financing Available with Approved Credit – When it comes to air conditioner installation, you may be worried about your payment options. At Air Kool Heat & Air, we are dedicated to providing you with quality service at a great value for your money. We offer financing options, so your air conditioner installation is a breeze.
Certified Technicians – Our NATE certified technicians can help with your air conditioner installation and explain the proper maintenance plans, so you get a longer life out of your new equipment and enjoy the warranty.
Authorized Dealer – We are an authorized Ruud dealer and will be happy to recommend the air conditioning unit that will best meet your needs.
The process of air conditioner installation is more complex than you might realize. Even a small mistake could have serious consequences, especially if you don't know how to size or install an AC system. Choosing a system that is larger than what is needed for the space will cost a lot of extra money and waste more energy, which increases your monthly bills. On the other hand, a unit that is too small for your home will have to cycle on and off more frequently, which also wastes energy. You might think you can save money by choosing a smaller air conditioning unit with a lower output rating, but you'll definitely end up spending more on monthly bills, which will quickly take away any savings at the time of installation.
At Air Kool Heat & Air, our certified technicians understand the complexities of air conditioner installation. Every team member who handles any aspect of the installation process is certified and experienced, so you can feel confident when we're working in your home. Whether we're installing a new unit as part of a renovation or new construction project, or if we're replacing an outdated air conditioning system, we'll make sure to keep you involved and provide an air conditioner that maintains a comfortable temperature without costing a fortune.
When you need assistance with air conditioner installation in Greenville, our team at Air Kool Heat & Air is your number one choice. We specialize in residential heating and cooling services and provide fast, friendly service you can rely on. You can even call us for emergency service when something unexpected comes up. Don't let air conditioner installation make you hot – call us today to learn more about how we can keep you cool. If you have questions about the services we provide or the steps required in the air conditioner installation process, don't hesitate to contact one of our team members.
---
At Air Kool Heat & Air, we offer high-quality air conditioner installation services in Greenville, Simpsonville, Mauldin, Gray, Court, Greer, Clinton, Laurens, Fountain Inn, Taylors, Easley, River Walk, Powderhorn, Neely Farms, Verdmont, and Powdersville, South Carolina.
Similar Services We Offer: