You can protect your home from structural damage with crawlspace waterproofing.
Structural damage is one of the most severe problems that can hit your home. It can come from a variety of sources, but one source is an accumulation of excess moisture. Your crawlspace naturally attracts moisture because of its close proximity to the ground beneath it, which makes it harder to control the moisture than other areas of your Simpsonville, South Carolina home. Luckily, there are steps you can take to control the moisture in your crawlspace. One of these methods is hiring professionals to perform crawlspace waterproofing services.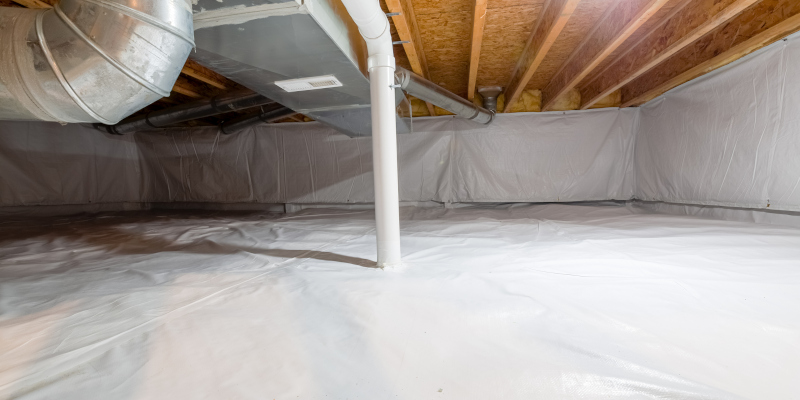 This process involves applying a plastic protective barrier between the ground beneath your crawlspace and the rest of the crawlspace's surfaces, such as the wood and metal in your foundation. This barrier helps protect the surfaces from moisture, which can cause the wood in your foundation to rot and the metal surfaces to rust if it isn't controlled. Over time, this rot and rust can seriously weaken your home's foundation, so taking measures such as implementing crawlspace waterproofing is very important in keeping your foundation safe.
You can also help protect your crawlspace from pests and unwanted critters with crawlspace waterproofing. Termites, cockroaches, and pests that thrive off of moist environments can cause a lot of damage to your structure just as moisture can, but adding the additional barrier between the ground and your crawlspace surfaces can help prevent that.
If you're looking to add the extra protection to your crawlspace that crawlspace waterproofing provides, talk to us here at Air Kool Heat & Air.
---
At Air Kool Heat & Air, we offer crawlspace waterproofing services in Greenville, Simpsonville, Mauldin, Gray, Court, Greer, Clinton, Laurens, Fountain Inn, Taylors, Easley, and Powdersville, South Carolina.