There are a few signs that you should schedule heat pump replacement at your property in Greenville.
As a homeowner, it can sometimes be difficult to determine when you should replace your heating and cooling equipment. At Air Kool Heat & Air, we find one item that can often be overlooked is heat pump replacement, even if your heat pump is causing several problems with the comfort and efficiency of your home.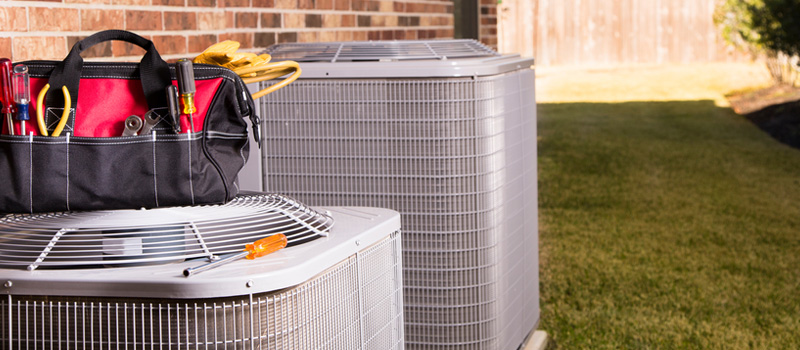 Here are a few signs that you should schedule heat pump replacement at your property in Greenville, South Carolina:
Unusual Noises – Hearing funny noises from any of your heating and cooling equipment is always a good indicator that you need to seek professional help – and your heat pump is no different. If you hear whining, grinding, or other unusual noises, make sure to give us a call right away.
Age – Heat pump replacement is also fairly common with the age of your equipment. If you've begun to notice your energy bills getting higher and higher, while also noticing your home isn't heating efficiently, this could be an indicator that heat pump replacement is your best bet.
Constant Repairs – Have you had a service professional out to fix your heat pump more than once, and it's still not working like it should? Instead of continuing to pay the price of constant repairs, just give us a call at Air Kool Heat & Air, and we'll make sure your heat pump replacement leaves you with functional and efficient equipment for the long term.
If you have questions about heat pump replacement or would like to schedule an appointment, contact us at Air Kool Heat & Air today for assistance.
FAQs About Heat Pump Replacement
While heat pumps are designed to last a long time, they will eventually wear out and need to be replaced. Our team at Air Kool Heat & Air has helped countless homeowners with the heat pump replacement process, and we have answered a multitude of questions about it. Below, you will find the answers to some of our most frequently asked questions on this topic. We hope this information will help you make the best decisions for your home.
How long do heat pumps last?
One question we get a lot in regard to
heat pump
replacement is how long you can expect your heat pump to last. While the lifespan of your heat pump will depend on several factors, such as how much you use it and the quality of the component, most experts put their lifespan between 10 and 20 years, with 15 years being the average. This is because unlike separate air conditioners and furnaces, your heat pump is working year-round and will therefore wear out faster.
How much does heat pump replacement cost?
Another big question that people have about heat pump replacement is how much it is likely to cost. The total cost of heat pump replacement can vary depending on the size and sophistication of the system in question. A complex, high-capacity system can cost up to $12,500 to replace, while a smaller, less-complicated system can cost as little as $4,900. Of course, even that much represents a significant expense for many households, which is why our team offers financing options with approved credit to help you get the service you need.
---
At Air Kool Heat & Air, we offer high-quality heat pump replacement services in Greenville, Simpsonville, Mauldin, Gray, Court, Greer, Clinton, Laurens, Fountain Inn, Taylors, Easley, River Walk, Powderhorn, Neely Farms, Verdmont, and Powdersville, South Carolina.