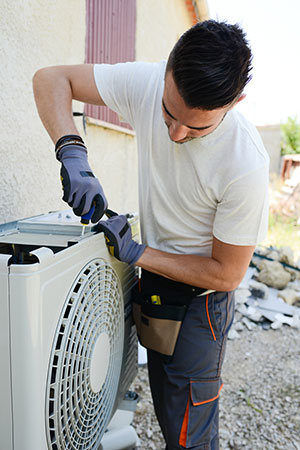 A reliable HVAC system is essential for maintaining a comfortable home environment throughout the year. At Air Kool Heat & Air, we specialize in expert HVAC installation services that ensure optimal performance and year-round comfort. Trust our experienced team to deliver top-notch service and create the perfect heating and cooling solution for your home.
We understand that each home has unique heating and cooling needs. Our knowledgeable technicians will assess your requirements and recommend the ideal HVAC system tailored to your home's size, layout, and efficiency goals. With our expertise, you can rest assured that your new HVAC system will provide efficient heating and cooling, no matter the season.
Our skilled team is well-versed in the latest HVAC installation techniques and industry best practices. We take pride in our attention to detail and ensure that every component of your HVAC system is installed correctly and efficiently. From ductwork to thermostat integration, we handle every aspect of the installation process to guarantee optimal performance and reliability.
Investing in professional HVAC installation ensures immediate comfort and delivers long-term benefits. Our high-quality installations promote energy efficiency, helping you save on utility bills while reducing environmental impact. Our reliable and durable HVAC systems allow you to enjoy consistent comfort throughout the year, regardless of the weather outside.
Give us a call for all your HVAC installation needs. We are dedicated to delivering exceptional service and exceeding your expectations. Trust our experienced technicians to provide expert guidance, precise installation, and reliable heating and cooling solutions. Contact us today to schedule an appointment and take the first step towards year-round comfort in your home.