Keep things cool and comfortable by scheduling an air conditioner replacement in Fountain Inn.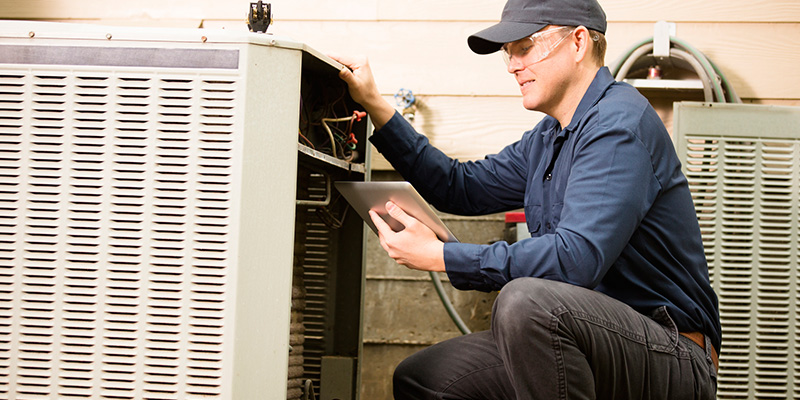 When you encounter problems with your air conditioner, stress levels can escalate quickly. What is the problem? Where is the source located? How do I fix it? What tools do I need? These are just some of the questions homeowners will ask themselves when faced with this dilemma. Why not call a professional company with the skills and expertise to resolve these issues? At Air Kool Heat & Air, our team will be there for you and help determine if a repair is in order, or if it would be more cost-effective to have an air conditioner replacement.
Throughout the years, we've serviced many units with installation, repair, and replacement. Our NATE certified team can recognize the signs of a unit about to give out. While a fully functioning air conditioner is vital to any home in Fountain Inn, South Carolina, it's also important to note when it is time for an air conditioner replacement. Constant repairs can eat at your wallet, so why put up with your old unit any further? You won't be alone – we'll help you by going over your old unit, offer a variety of top-brand air conditioners, and offer recommendations for you based on the size of your home and its functionality.
Installation is quick and efficient. We take air conditioner replacement a step further by educating you on your new unit and setting up a maintenance schedule to ensure a longer lifespan. In addition, we offer emergency service, so when your air conditioner goes out in the middle of the night, you can call us and we'll be there. Contact us today to learn more.
---
At Air Kool Heat & Air, we offer high-quality air conditioner replacement services in Greenville, Simpsonville, Mauldin, Gray, Court, Greer, Clinton, Laurens, Fountain Inn, Taylors, Easley, and Powdersville, South Carolina.