We provide a range of services on air conditioning systems.
Most modern structures have air conditioning systems to maintain a cool and comfortable indoor atmosphere. When the temperatures rise in Greenville, South Carolina, locals rely heavily on their AC systems to maintain a consistent indoor temperature and keep the humidity levels under control. When an air conditioner runs, it removes heat from the air while also removing excess moisture. Without a functional air conditioner, the interior of your home could become hot and humid, creating an unpleasant and potentially concerning situation. Mold grows in high humidity, so maintaining the proper moisture level indoors is important to protecting the safety of your space.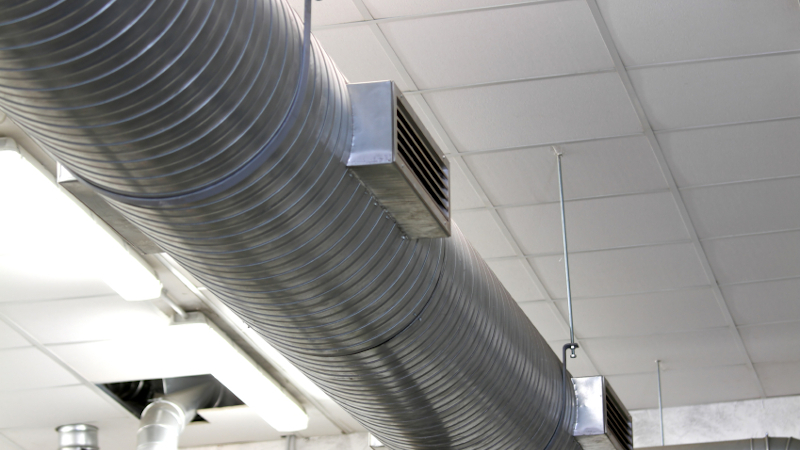 Another purpose of air conditioning systems is to remove contaminants from the air you breathe. These units contain filters that trap particles, including pollen, dander, dirt, dust, and hair, preventing them from overloading your system and impacting your indoor air quality. Regular maintenance and filter changes are crucial to maintaining the efficiency and safety of your air conditioning system. It's important to find a trusted provider of AC services, including routine maintenance.
At Air Kool Heat & Air, we provide a range of services on air conditioning systems. Our experienced technicians have the skills and experience needed to install, repair, and maintain units from many of the leading brands in the cooling industry. We're NATE certified, which represents our commitment to offering the best in HVAC services. If you're dealing with a problem with your air conditioning system or would like a quote on an installation or replacement service, don't hesitate to give us a call.
FAQs About Air Conditioning Systems
Air conditioning systems are essential in most homes throughout the Greenville, South Carolina region, and our team at Air Kool Heat & Air has the experience and skills needed to keep these systems in great condition. Our technicians have over 30 years of HVAC experience, so you can count on us when you need your air conditioning system repaired, maintained, or replaced. To give you more confidence in our capabilities, we've responded to a few frequently asked questions about our services below.
What kinds of air conditioning systems are you familiar with?
Our technicians can work with a broad range of air conditioning systems from major brands. Whether you have a ductless system, a smart air conditioner, a window unit, or a central air conditioning system, we're confident that we have the tools necessary to get the job done right.
What qualifications do you have?
All of our technicians are certified by the North American Technician Excellence (NATE) organization, which certifies HVAC technicians through several tests, and then requires certified technicians to complete follow-up training and testing every two years. In other words, we're highly committed to keeping our skill set current and making sure we can provide excellent service to all our clients.
How can I tell if my air conditioning system needs to be replaced?
Some of the most common signs of a failing air conditioner include strange sounds and smells, a lack of strong airflow, and higher energy bills. However, if you haven't had your system serviced in a while, it may just need a new filter or another quick fix. If you're not sure if your system needs a simple repair or needs to be replaced entirely, just give us a call to get our technicians on the job.
---
At Air Kool Heat & Air, we offer high-quality services for air conditioning systems in Greenville, Simpsonville, Mauldin, Gray, Court, Greer, Clinton, Laurens, Fountain Inn, Taylors, Easley, River Walk, Powderhorn, Neely Farms, Verdmont, and Powdersville, South Carolina.