Your crawlspace can be a breeding ground for mold, so waterproof it and stay safe.
Mold and mildew growth and spread can be very dangerous to your health. Among other health problems, It can cause respiratory issues and worsen any preexisting breathing problems that you may have, such as asthma. Mold and mildew spores thrive in dark, damp environments, and your crawlspace can be the perfect environment for these spores to grow and spread because of how easily moisture accumulates there. One way to help prevent this mold and mildew growth is to hire professionals to perform  crawlspace waterproofing services for your Greenville, South Carolina home.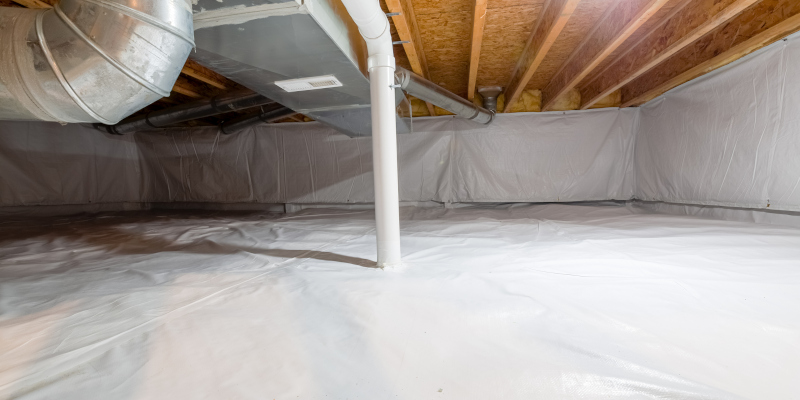 Crawlspace waterproofing involves placing a plastic barrier onto the walls and ground of your crawlspace. This helps prevent the moisture that will naturally accumulate due to the moisture present in the soil below the crawlspace from damaging the surfaces of your crawlspace because moisture is what leads to mold and mildew growth.
With the surfaces protected and the mold and mildew growth kept in check, your crawlspace can be less of a health hazard and more of an asset to you. After crawlspace waterproofing, you can use this space for storage or other purposes without having to worry about contamination from mold and mildew.
Crawlspace encapsulation done by a pro
If you want to keep your home's crawlspace mold- and mildew-free, make sure to hire professionals for crawlspace waterproofing services. Mold and mildew are not only hazardous when their spores are breathed in, but they can also be very difficult to deal with. It's better to prevent their growth rather than having to worry about eliminating a problem that already exists, so call us here at Air Kool Heat & Air for crawlspace waterproofing services.
---
At Air Kool Heat & Air, we offer crawlspace waterproofing services in Greenville, Simpsonville, Mauldin, Gray, Court, Greer, Clinton, Laurens, Fountain Inn, Taylors, Easley, and Powdersville, South Carolina.