Save money and ensure your heating system's efficiency with regular maintenance.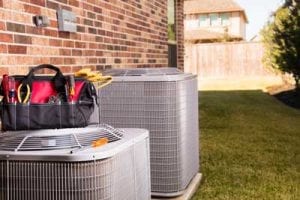 Your heating system works hard every winter to keep your home warm and comfortable. For this reason, you want to keep your heater up and running, so you don't experience any interruptions to its functionality while the weather outside is chilly. This is where we come in at Air Kool Heat & Air. With our heating system maintenance plans, we can help your home stay warm and comfortable all winter long!
Here are just a few reasons to make heating system maintenance a priority this season if you haven't already:
Regular maintenance can prevent unexpected breakdowns and major repairs, which is good for your wallet and peace of mind.
By maintaining your heating system, you ensure its efficiency. This helps lower your heating bills throughout the season.
By letting us maintain your system, we can identify any minor repairs before they turn into major ones, so you can proactively take care of them.
We're known throughout the Taylors, South Carolina area for our friendly technicians and reliable service. After scheduling your heating system maintenance appointment, we'll arrive promptly and service your heating system with excellence, answering your questions and providing guidance along the way.
If you have any questions about heating system maintenance and what our inspections include, give us a call! At Air Kool Heat & Air, we're all about helping you stay warm and comfortable when things cool down outside, so reach out to us today.
---
At Air Kool Heat & Air, we offer high-quality heating system maintenance services in Greenville, Simpsonville, Mauldin, Gray, Court, Greer, Clinton, Laurens, Fountain Inn, Taylors, Easley, and Powdersville, South Carolina.