Let our 30 years of experience in the industry help you with selecting from the heaters available for your Simpsonville home.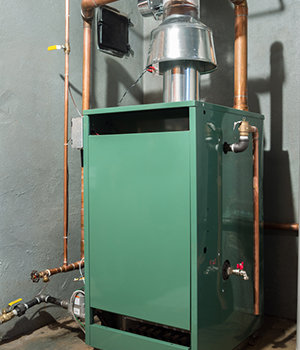 A common misconception is that all heaters will do the job, so all you need is one that fits in the appropriate space and lines up with the ductwork and other equipment. The truth is that heaters vary widely, and one may not work out very well for your Simpsonville, South Carolina home, even if it fits perfectly. Here at Air Kool Heat & Air, we have more than 30 years of experience, so we are able to provide you with the right heaters to choose from that will give you the comfort you want for your family.
The size and layout of your home factor in when choosing heaters. You want one that is rated for the amount of square footage you have and how far the heat needs to travel from the unit. Going with lower-cost heaters to save money will leave you with cold rooms and a struggling system, which equates to higher utility bills and a shorter life for the unit. Obviously, this means you'll end up paying more in the long run.
Another consideration is balancing the upfront cost with the operating costs. As you gain efficiency with heaters, the price is higher. We provide you the information, so you can make this decision based on your budget. Do you want the best to save money each month or pay less now and have higher utility bills going forward? The answer for some of our customers has been to go with our convenient financing options. With approved credit, you could pay for your new equipment over a period of time.
If you have any questions about heaters or our installation, repair or maintenance services, don't hesitate to contact us. If your home is without heat, feel free to take advantage of our on-call emergency service. We will make sure you get the prompt service you need for your family's safety and comfort.
---
At Air Kool Heat & Air, we offer high-quality services for heaters in Greenville, Simpsonville, Mauldin, Gray, Court, Greer, Clinton, Laurens, Fountain Inn, Taylors, Easley, and Powdersville, South Carolina.